There are some days when you sit in silence and think to yourself, "Wow, Kanye West is such a genius mastermind artist and designer. Someday I want to be like him. He's an inspiration to all!" Today is not one of those days. Why? Because those Yeezy Season 6 slides got all riled up like Joey: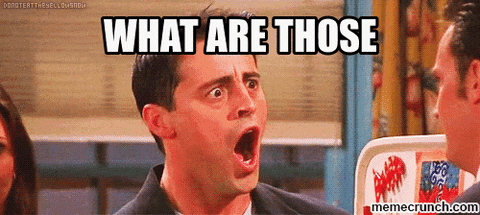 Yeezy Season 6 Slides Abrupt Release
Apparently, this isn't the first time they've shown up on the internet. Remember when Kanye's faithful wife, Kim Kardashian West, modeled for her husband's line through a series of paparazzi-style photographs? In one of the pictures, you can spot her wearing the Yeezy Season 6 slides paired with Yeezy Season 6 apparel.
But back then they didn't get any buzz like Yeezy sneakers effortlessly do. Especially since the Yeezy 500 Super Moon Yellow was the center of attention and had influencers everywhere copycatting Kim.
The slides recently dropped (and quickly sold out) on Yeezy Supply web store and Brownsfashion.com, according to Hypebeast. They sold for around $150 and it's only a matter of time till we start seeing them online, either for reselling purposes or for flexing's sake. But honestly, we think they look like some camper's inflatable mattress or this child's car seat. Maybe, as a father, Kanye looks toward his children for inspiration. I swear that story would make these slides way easier more worth it.
And of all the Yeezys releasing this year, this one is our easy drop. Safe to say we just saved 150 bucks. But I mean people wear weird Birkenstocks all the time, so what's to say about those who wear something Yeezy- however questionable they look.
Yeezys Dropping Suddenly
The drop for these was very sudden and came without warning. Similar to the suede Desert Rat boots that popped up in different stores late last month. So what's the deal with Yeezy items dropping randomly in different places?
Could this signify that the slides will drop somewhere else soon and you could have another chance at copping the Yeezy Season 6 slides if you wanted?